SnapCab builds inspiring architectural products using our unique interlocking paneling system that you really need to see to believe. More importantly, SnapCab builds communities of usefulness where people can stop exhausting workplace competition, be themselves, and grow productively.
If you want to be free to be kind, authentic, and a useful part of a community working towards common goals, then SnapCab may be the place for you. We're always looking for people to join the team. If you like what you see, but don't see the right opportunity in our list of open jobs, apply here!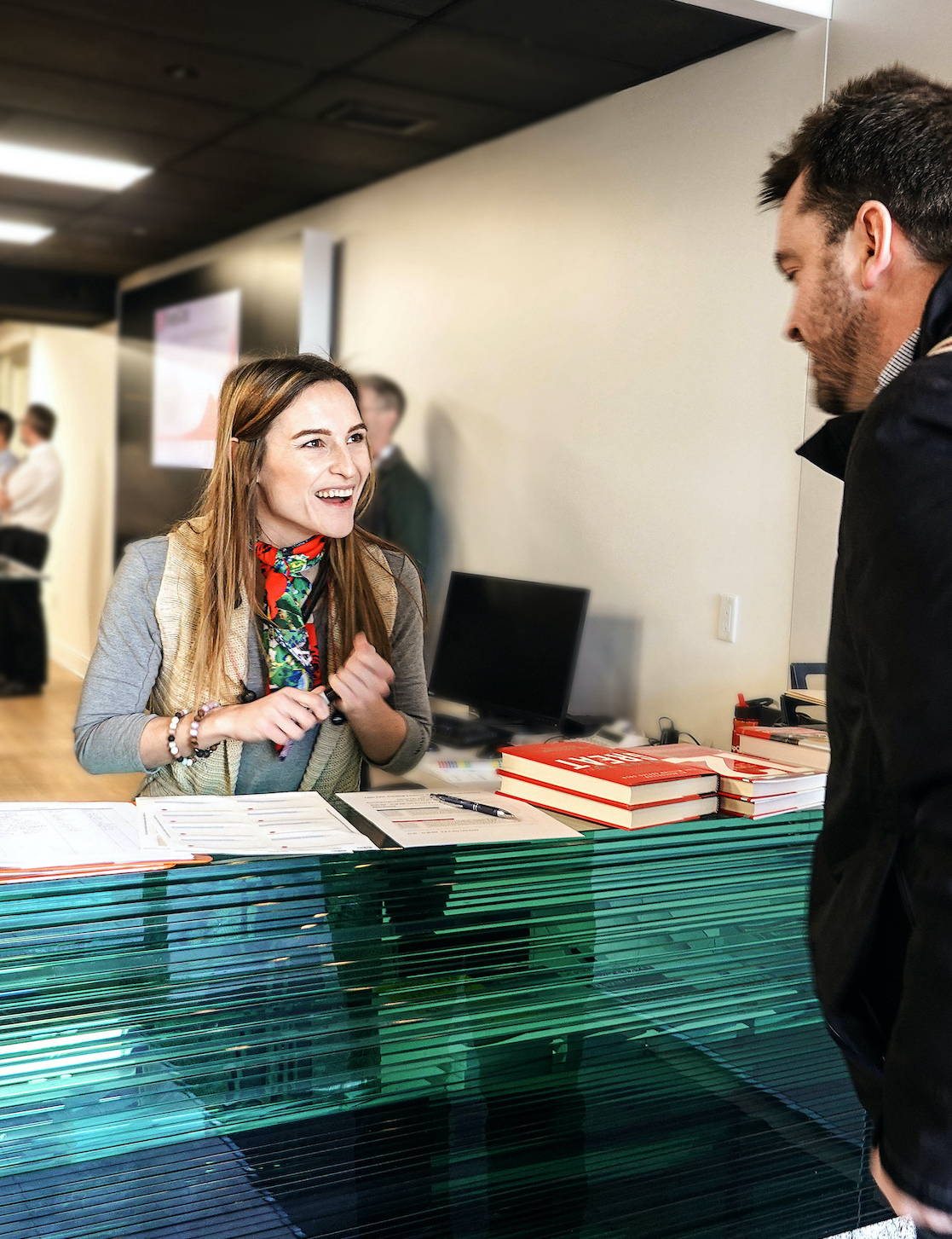 Working with coworkers who value kindness, being authentically themselves, and feeling a sense of purpose in their job.
Joining a company that is growing with the potential of having an expanding career.
SnapCab invests in its employees with training, continuing education, and a company culture that embraces the strengths and weaknesses of the humans that make up the business.
Employee Benefit Highlights
We understand that spending time with family is important, that's why we've implemented our annual holiday shutdown from Christmas to New Year's Day. SnapCab offers 7 paid holidays a year, generous PTO, health and dental insurance along with supplemental insurances, Flexible Spending accounts, simple IRA Retirement Plans, and more.
"We are leading the way of a new human-centred approach to building a business. Rather than focusing on experience, we want to attract people who have a desire to grow together as a team to benefit our customers and each other."
Puts the needs of
the community first
We've been growing this community since 1983, and we've learned that our deepest relationships all start with the same question, "How can I help?"
Stay up-to-date on our new products, initiatives, opportunities and more.